Forklift Services and Maintenance
Forklifts are only machines and like a car depend on people to take care of them. Regular maintenance can help prevent premature damage like engines smoking, transmissions slipping, loss of hydraulic pressure and leaks.
L.A. Lift Service's philosophy is to extend the life of your forklift and to provide a long cost effective working life. We do this through preventive maintenance services and repairs.
Getting Started
It all starts with the Preventative Maintenance (PM) Service ranging from $33 - $100. A Preventative Maintenance will provide lubrication along with a complete inspection and estimate if additional work is recommended.
Services offered
Mobile preventative maintenance services

Full-maintenance plans
Road repairs
Shop repairs
Damage repairs
Reconditioning
Welding
Fabricating
Emissions testing
Pressure washing
No Service Call Charges
No Drive Time Charges
Plus...discounted rentals for shop repair jobs, and transportation.
FLAT RATE BILLING

All repairs and maintenance are billed at a standard set rate.
Definition:You will be charged the set labor price for any repairs made no matter how long the repair takes. This billing system is set up to decrease down time through technician efficiencies, and eliminate over billing due to unforeseen circumstances. All drive and service call charges are part of the set rate. This eliminates any labor discrepancies.
Service Area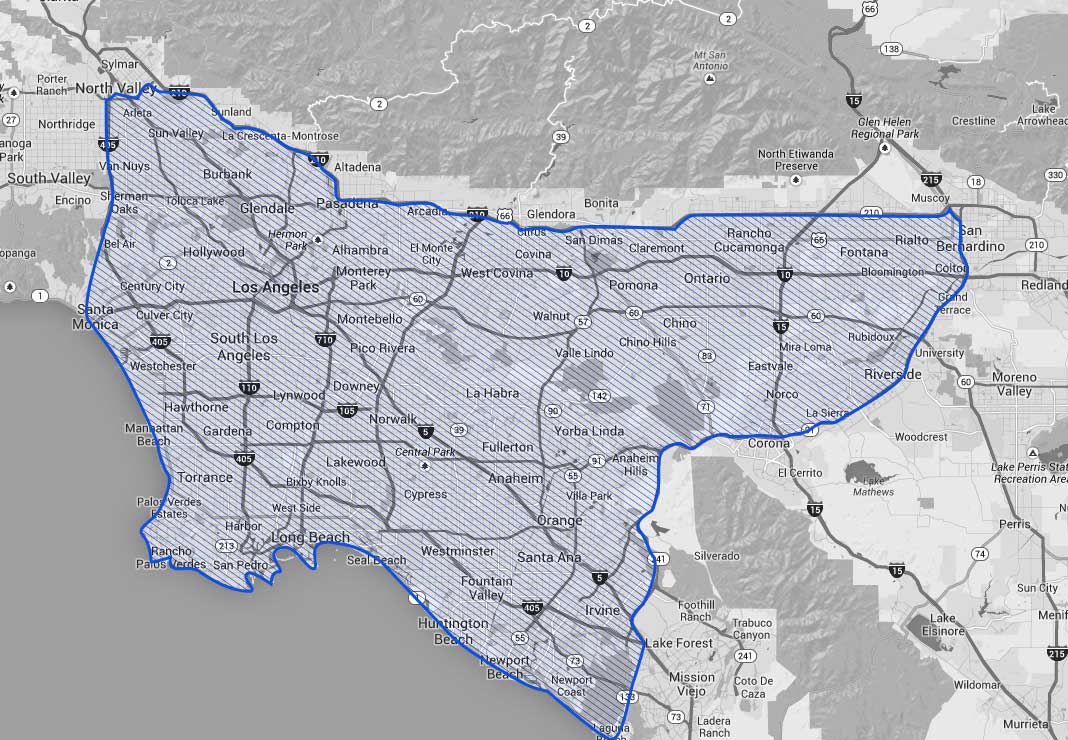 | | | |
| --- | --- | --- |
| Anaheim | Downey | Norco |
| Arcadia | Fontana | Ontario |
| Arleta | Fullerton | Orange |
| Bel Air | Glendale | Pasadena |
| Burbank | Glendora | Rancho Cucamonga |
| Chino Hills | Hollywood | Riverside |
| Claremont | Irvine | San Bernadino |
| Compton | La Habra | San Dimas |
| Culver City | Los Angeles | Santa Ana |
| Colton | Montebello | Sylmar |