Order Picker Electric 315"+ (Stand-Up)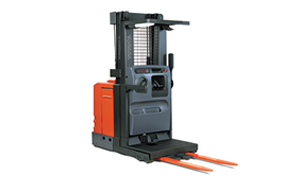 Capacity: 3000
Lift Height: 315'' +
Warehouse order picker forklift is ideal for narrow aisles. Designed for the operator to ride up on the platform and pull product.
Primary uses: Pick products from higher shelves for order fulfillment
Surface capabilities: smooth
Also Known As: Stand-Up Picker, Cherry Picker, Order Selector


Receive the right equipment for the job. Call to discuss load types and warehouse limitations for your safety and accuracy.